Boston Area January '99 DVD Meet Pictures
---
The Boston area DVD meet was a great success on Saturday. Our highlight was at Hi-Rez with Gary Guidi whom was also nice enough to offer us lunch. Thanks Gary for your hospitality. Our next DVD meet should be in April. I am trying to get a tour of the Lexicon plant in Bedford, MA or maybe Atlantic Technology in Norwood, MA. I think we will try and get a van next time so we can all stay together. I lost John D. on Route 9, but he eventually found us at Best Buy. John would not talk to me for a while (Just kidding.....) See you all soon and enjoy the pictures........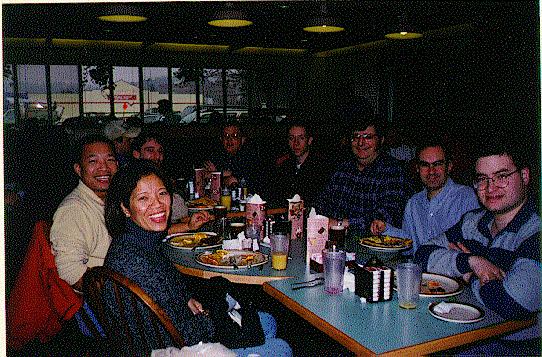 Breakfast at Bickfords in Framingham, MA.
In order from left clockwise: Vay Oum, Woody Oum, Babtiste Duflos, Jeff Courcelle, Bob Drugan, Ron Birk, John Drabinowicz, Alan Kurland, and Andy Garabedian. My wife Linda is taking the picture.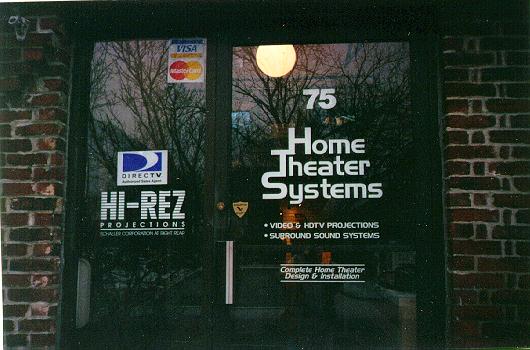 Hi-Rez in Natick, MA.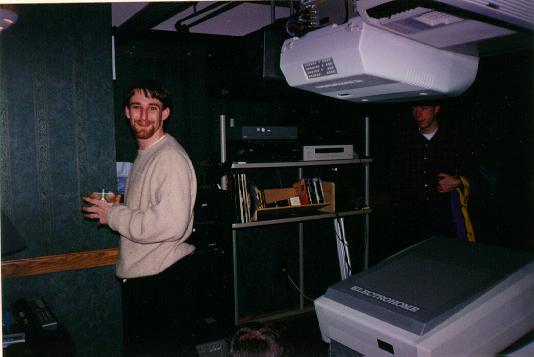 Babtiste spins up a DVD on the Sony 7000 in Theater 1.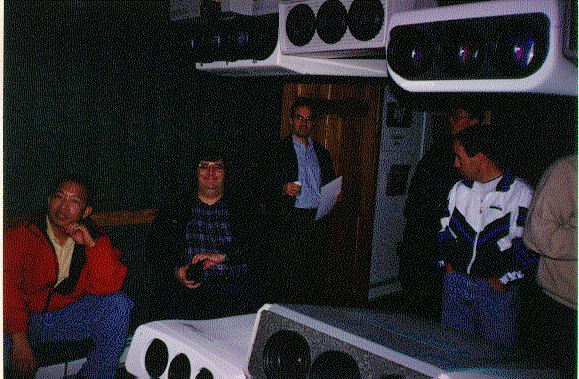 From left: Woody, John, Alan, Bob and some customer view the FPTV on the 100" screen. John and Woody thinking about the wife factor. Alan has purchased an Electrohome setup from Hi-Rez recently.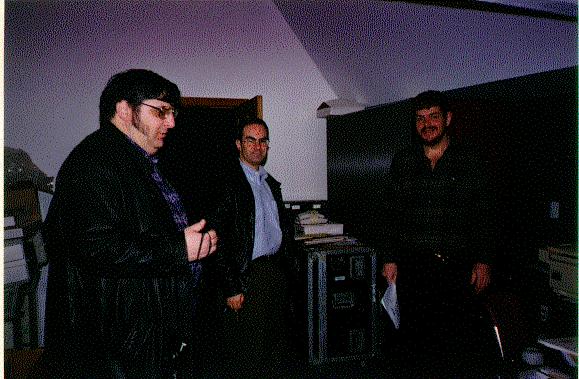 John and Alan picking up a few pointers from Gary Guidi; Gary was our host at Hi-Rez.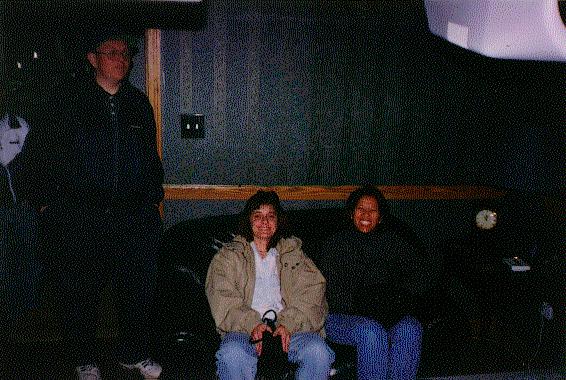 Bob, Linda, and Vay watching the 100" screen. Linda and Vay just smile as their husbands plead with them for a FPTV....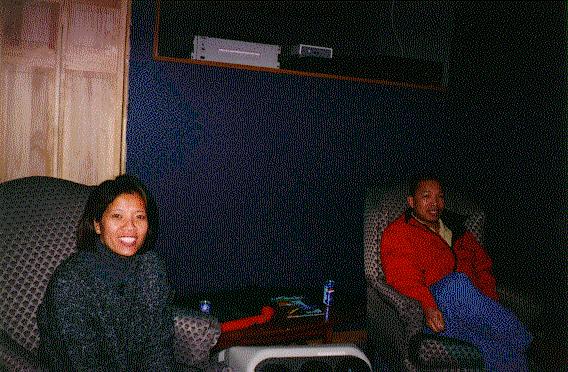 Vay and Woody relaxing in Theater 2. Are we interrupting an important discussion Woody?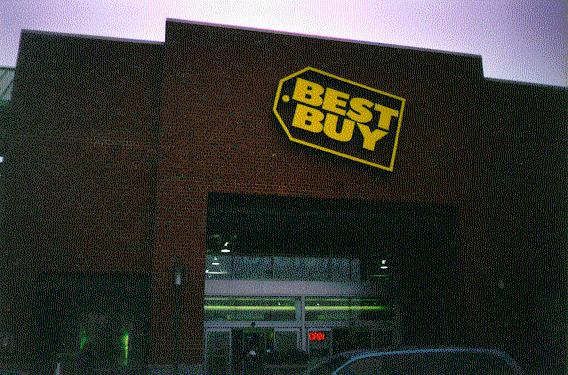 Best Buy in Framingham, MA.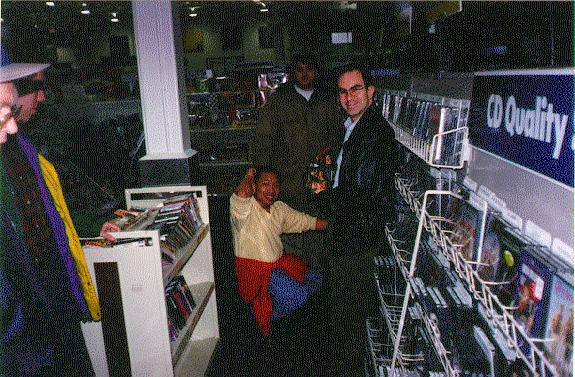 From Left: Bob, Ron, Woody, Jeff, and Alan browse the selection. Look at all the DVD's Ron has picked out... WOW what a credit line Ron. Can we have a few.....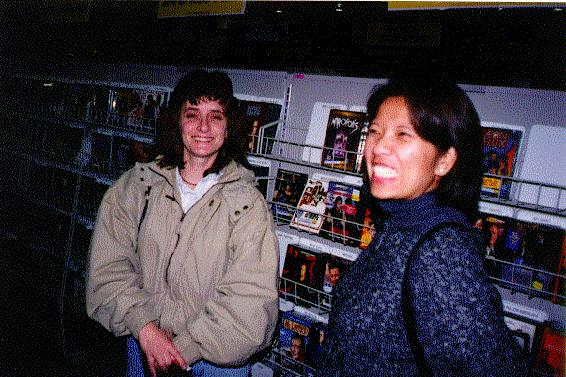 Linda and Vay still smiling. I think it's a conspiracy....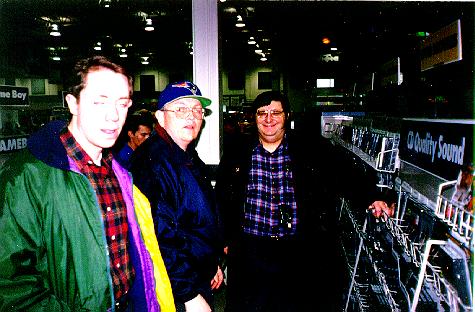 Ron, Bob and John checking out the selection. John is finally smiling after Andy lost him on Route 9 after leaving Hi-Rez. Sorry John, can you forgive me......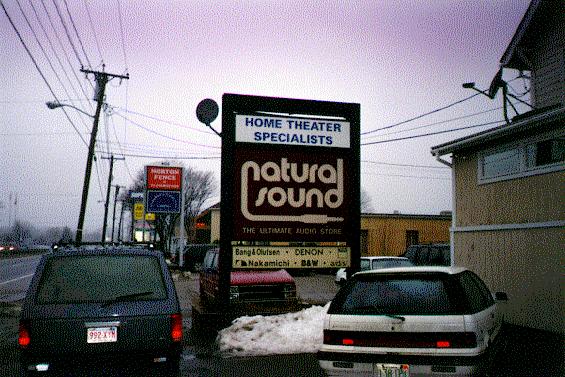 Our last stop, Natural Sound in Framingham, MA. There was standing room only Saturday......