Home Theater Construction Pictures: Page 4
HT Pic's Page 1 HT Pics's Page 2 HT Pic's Page 3 HT Pic's Page 5 HT Pic's Page 6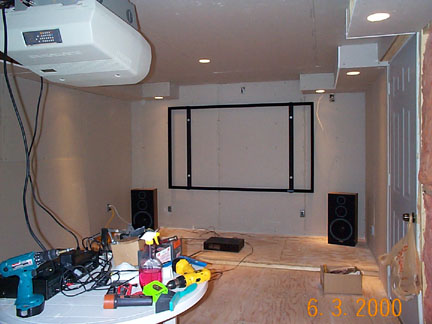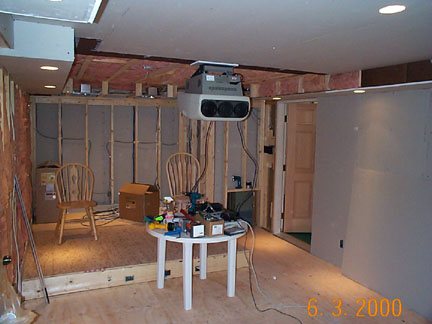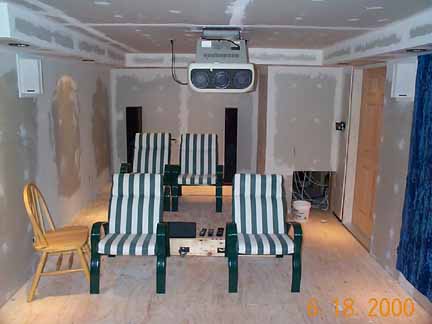 Here is a rear shot with my nice lawn furniture as our seating. Hey it works. The rear channels are Atlantic Technology 370 speakers. The same as the front 2 channels. On the sides are my Atlantic Technology in-wall dipoles. In all I have 8 channels of sound. I use the Lexicon DC-2 Logic 7 to create the side channels; A great addition to the 5.1 we are all use too.
P.S. Hey Atlantic Technology how about making a BLACK in-wall dipole. Everything else you make is black. You(insert a few colorful metaphores here.....)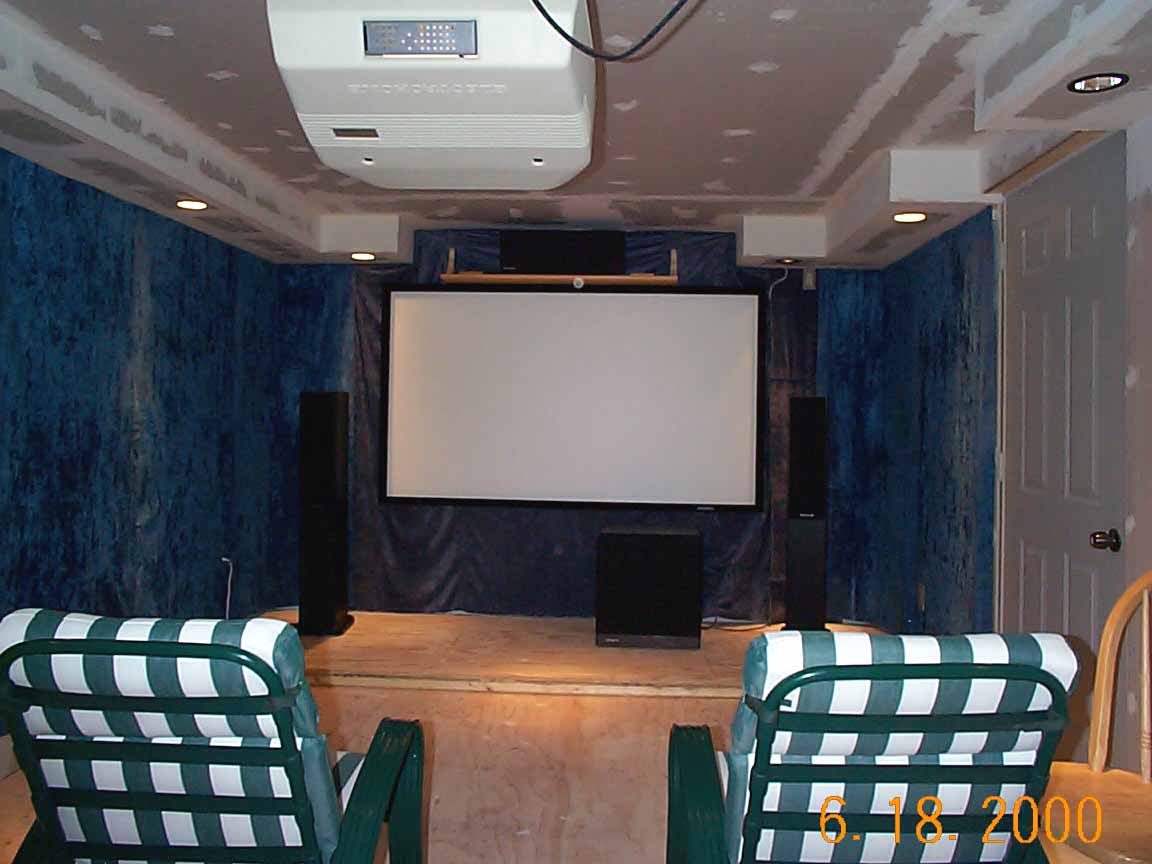 Here is a shot of the front with my temporary velvet drapes. I plan on making some better drapes with some acoustical panels behind the drapes, but this is working for now. Atleast some on the echo has been removed. I am sure when the rug is installed the room acoustics should sound much better.
The picture does not show it well, but I have a Velodyne FSR-15 sub and Atlantic Technology 370 THX front and center speakers. The center channel is on the shelf just above the screen. My fear was the rear seating was not going to get a clear shot of the center channel because the projector might be in the way, but this shot was taken from a seat in the rear.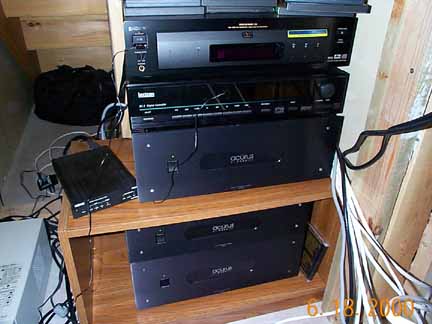 Here is my temporary equipment rack. I am using a Sony 7700 DVD, a Lexicon DC-2 Pre/Pro, 8 channels of amplification (seven are in use now) with Acurus amps, a DVDO line doubler, and a IR repeater which you can just see. It's on the concrete in the left center of the picture.
I have a 750VA UPS connecting the DC-2, 7700, DVDO, and my IR repeater. The 3 amps are plugged directly to the outlets in the area of which there are 2 20A receptacles. All devices in this room as well as the sub in the front of the HT room are on the same circuit and I am using Hospital grade 20A plugs with built in surge suppression.